Complete dental care – the comfortable way - Honolulu - Oahu - Ala Moana - Kakaako - Waikiki - Hawaii
Dr. Declan Devereux & Associates
News Item

New Laser Technology Making A Big Difference At Dr. Declan Devereux And Associates
The use of lasers in dentistry has revolutionized many of the procedures that we offer our patients. Our office has two lasers each of which has a different use for our patient care.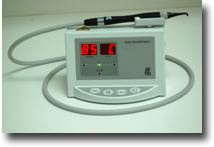 The first laser is called the
Diagnodent
and we use it to detect tooth decay without the use of the metal pick that most of us are accustomed to. It works by emitting a low energy laser beam down onto the tooth surface and then gathering the reflected light. Teeth with decay reflect the light back differently than healthy teeth so we can catch decay before it causes major damage to the tooth. If the tooth has decay this is when the other laser is used.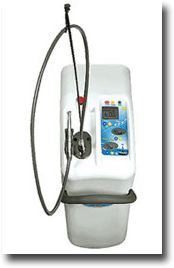 Our second laser is called the
Waterlase
and it has numerous uses that benefit our patients. First it can be used to remove tooth decay and when the decay is caught early we don't even need to use "numbing" as the laser can remove this type of decay painlessly. We also use the laser to treat gum disease and other infections of the mouth. Here again the results are nothing short of amazing and the healing time is so much faster than with conventional treatment. The last main use for the Waterlase is for root canal treatments. Here the laser allows us to achieve a level of disinfection inside the tooth which is better than anything previously attained. This improves successful outcomes and more comfortable healing.
Featured Product/Service
<!998Template_start>
<!998Template_end>
---
Please send questions about this website to