<!HEADER START>
<!TITLE START>

About Dr. Declan Devereux - Honolulu Dentist

<!TITLE END> <!SOCIAL SECTION START>
<!HEADER END>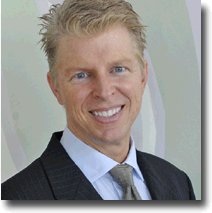 When I was growing up my Uncle Bob was my dentist
. He was a great Uncle but all the kids in our family were scared to see him at his dental office because it could hurt. I never liked going to the dentist and never thought I would someday become one.
I decided to become a dentist because of my older sister Maura
. She went into dentistry before me and thought I would like it too. It turned out she was right.
Dentistry has been a wonderful profession for me
. Especially because I understand what it is like to dread going to the dentist. I have made sure our patients can feel comfortable coming to see us. I like dentistry so much my wife calls me the "
dental nerd
" sometimes because I actually enjoy reading dental journals and creating new and better ways to help our patients. I feel it is extremely important to take the time to talk to our patients and give them options on how to take care of their teeth. I also believe that all our patients should be treated with courtesy and respect and should always feel welcome and know they will be well cared for when they come to us.
I am also able to
donate dental care to those less fortunate
and this has made a real positive impact in my life.
Dr. Declan and his family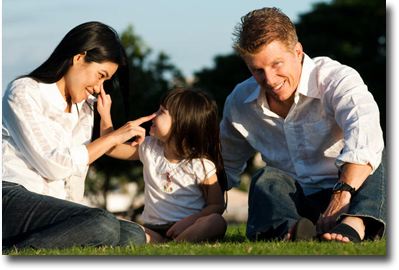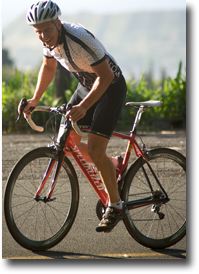 Dr. Declan Devereux at Tantalus Time Trial
Aside from dentistry
I enjoy reading across a wide range of topics some of which are: health and fitness, service industry, personal growth, biographies, world cultures, and any book a patient thinks I would like. For physical activity I go to the gym, ride my bike, hike with my family, and golf occasionally when time allows. My life isn't all work, reading, and exercise though as we are blessed to have some time left to spend with friends and family just relaxing and enjoying the beauty of Hawaii!
"
Your dental care means a lot to me
. That's why I go out of my way to make your dental experience the best it can be by making you feel at ease and using the latest equipment and materials.
My commitment to you is a strong one
. I'll be here for you and your family for a lifetime."- Declan J Devereux, DDS - Honolulu dentist
PROFESSIONAL FACTS
Education:
BS: Biology, University of Colorado

DDS: University of Colorado
Memberships include:
Honolulu County Dental Society

Hawaii Dental Association

Continuing Education Committee for the HDA

American Academy of Cosmetic Dentistry

American Dental Association

Honolulu Orthodontic Study Club
Special Certifications:
Invisalign Premier Provider

Branemark implant certification

Hornbrooke continuum in TMJ

Mid America Institute of Orthodontics
Authorships:
"Customized Cosmetic Temporaries" for Clinical Strategies Magazine

"What You Don't Know About Oral Health Could Be Killing You" for Hawaii Wellness Directory

"All About Invisalign" for Pacific Edge Magazine

"Keys to Dental Health" for Senior View Magazine
Speaking and Instructing:
Invisalign courses for dentists in Hawaii and Japan

Contemporary dental techniques presentations in Osaka and Tokyo

numerous TV, radio and newspaper features

Guest dentist appearances on Tiny TV
Volunteer work:
"Give Back a Smile" program for abused women

Aloha Medical Mission- volunteer dentist

Dentistry for the Disabled

DDS - Donated Dental Services

Leukemia Society of America

HOME Project - Dental care for the homeless
Back to the top
<!#994MultiTitleStart>
RECENT HONOLULU DENTIST TESTIMONIALS
<!#994MultiTitleEnd> <!#994MultiTableStart>
Dr Devereaux does great work, as does his hygienist, Katrina!
Dental Patient: robinp
Dr Devereaux does great work, as does his hygienist, Katrina! He and his staff seem to care about taking care of my oral health instead of just trying to sell me a lot of unnecessary cosmetic services, as do most of the other dentists I've tried. The office is impeccably clean and the chairs are comfortable enough to fall asleep in! I wish I would have asked the assistant's name because she was the greatest. When Dr. Devereaux was numbing me, she patted my shoulder, ever so gently, as if to comfort me. All I could think was she would be great for children! He has a gentle touch, especially with the injection. I was in & out in about a half hour. I have definitely found my permanent dental practice, thank goodness! I've spent the last 4 1/2 years in search of it and I can FINALLY stop looking!
I am a self proclaimed dental phobe...
Dental Patient: troyk
I am a self proclaimed dental phobe and I tend to freak out during the days leading up to my appointment but knowing that Dr. Devereux and Leeann are going to be working on me puts me at ease. Believe me, it takes a lot to calm me down when it comes to dental procedures but somehow the combination of those two makes me feel a whole lot better. I went in the other day for a tooth extraction and if it were anywhere else, I'd be bouncing of the walls but I went in, chatted with Dr. Devereux and Leeann and 20 minutes later, my tooth was out and I was on my way. Thank you Dr. Devereux and your staff at Ala Moana Dental Care. Once again, I had a flawless experience with you and your staff. Aloha ~ Troy
I Love You Guys!!! I love that...
Dental Patient: linag<
I Love You Guys!!! I love that I can text the office as needed. I love the fact that Dr. Devereux himself called me days after my procedure to check that my tooth was doing good! I love the level of customer service everyone provided me at all times was nothing less than professional and friendly!
Great cleaning and checkup, friendly...
Dental Patient: christopherw
Great cleaning and checkup, friendly staff, office has nice energy and I totally trust Dr. Devereux with my teeth.
I have always said that I have...
Dental Patient: robn<
I have always said that I have the best dentist office in the world. I would recommend Dr. Devereux and Ala Moana Dental Care to everyone. The treatment and service is unmatched. I can't thank them enough for taking care of my kids and I for the past 10 years.
Exceptional experience! From the...
Dental Patient: jocelynm
Exceptional experience! From the peaceful ambience, the excellent client service, to the quality care from Dr. Devereux . . . thumbs up! You raised the bar in dentistry.
Excellent! Great staff , from setting...
Dental Patient: lani(<
Excellent! Great staff , from setting up the appt to the hygienist to Dr Deveroux all were wonderful! Thank you!
As always Dr. Devereux and his...
Dental Patient: henryp
As always Dr. Devereux and his group go above and beyond. They are so professional and make my family and I feel so comfortable, always. I don't think anywhere else could compare and is easy getting my 5 and 2 year old to go. We travel all the way from North Shore to get the excellent service they provide. Much mahalos to Dr Devereux and his staff.
I think Dr. Devereaux and his team...
Dental Patient: lauraf<
I think Dr. Devereaux and his team are the best! Even when I am having very difficult work done on my teeth, they make it a pleasant experience. THANK YOU DR. DEVEREAUX and EVERYONE AT ALA MOANA DENTAL!
My experience with Dr. Deveraux My exposure to the rest of the staff has been excellent as well. In particular, Sharon. deserves high praise for the exceptional skill and thoroughness she displayed recently when cleaning my teeth. My thanks to everyone at Ala Moana Dental Care.
Dental Patient: Anonymous
My experience with Dr. Deveraux simply could not be better in any way. He displays exceptional knowledge and skills in dentestry, but more than that he is quite rare in how much he invests in listening carefully to my concerns and to providing me with options to best meet those concerns and solve my immediate and long term dental needs. My exposure to the rest of the staff has been excellent as well. In particular, Sharon. deserves high praise for the exceptional skill and thoroughness she displayed recently when cleaning my teeth. My thanks to everyone at Ala Moana Dental Care.
Excellent work and painless care
Dental Patient: Anonymous<
I came in to have a broken crown replaced - never a fun prospect. The injection was painless, and the work went smoothly and I was out of there in no time. All the staff is friendly. Love Dr. Devereux!
Great service as always.
Dental Patient: Anonymous
I hadn't seen Dr. Devereux in about 5 years until my appointment yesterday. It was great to see that the service provided by his staff and himself remains excellent. The visit also reminded me of the fantastic work he did fixing a broken front tooth for me 10 years ago (I lost half of one of my top front teeth in an accident). Many dentists would have abandoned the entire tooth, but he was able to place a cap on the bottom half of the tooth, and that cap has held flawlessly to this day. I HIGHLY Recommend Dr. Devereux.
Highly Recommend
Dental Patient: Anonymous
Dr. Devereux did an excellent job bonding my teeth. His expertise and confidence really shows in his work. I am very happy with my improved smile! Thank you, Dr. D!!!
Happy with the service
Dental Patient: Anonymous
It was my first visit that involved a wisdom tooth extraction. I am totally happy with the service: did not have to wait, extraction was painless (thanks for local anesthetics) and quick; Dr. Devereux was explaining me what he was doing. A full recovery took a bit longer than I expected (7-8 days) but was pleasantly surprised when after about 6 days doctor called me to enquire about my health. I am definitely coming back.
Excellent Care/Quality Work
Dental Patient: Anonymous
Dr. Devereux and his team give such excellent dental service, you barely notice "the slight pinch." He has saved me from disaster two times now, with great care and kindness. I am very grateful for their healing presence on O'ahu.
The best in Honolulu!!!
Dental Patient: Anonymous
From the greeting at the front desk to the ease I felt during my dental treatment, this was by far my best dental visit ever. Dr. Devereux was very informative through my whole procedure giving me the play by play of every step. And the casual conversations that took place between me, Dr. Devereux, and his assistant made me feel as though I was just hanging out with some new friends. The cherries on top of everything were that his office takes care of all of my insurance claims, and the parking is free! I can't wait to go back for my dental cleaning next month. Thank you to everyone at Ala Moana Dental Care!!
Ala Moana Dental Care
Dental Patient: tanjas
My experience at Ala Moana dental was great. Staff is really nice and dr. Deveraux is one of the best I've dealt with by now. I would definitely refer them to everyone.
Excellent Treatment
Dental Patient: angelikac
I have received excellent treatment on all levels like always and refer all my friends to Dr. Devereux. Thank you Ala Moana Dental Care.
Always First Class, Fantastic
Dental Patient: ricke
I feel at home there. I feel respected. I did go to other dentists over the years who were very good, but Dr. Devereux is the class of Honolulu for my needs.

I appreciate the large, professional staff and the way they make you feel welcome. I almost never have to wait much, and the referral (specialist) they made for me extended to me the same great treatment.

Again, others are good, but Dr. Devereux and his staff are top notch and make going to the dentist fun.
Ala Moana Dental
Dental Patient: nathanh
I was first introduced to Dr. Devereux and his outstanding staff by my wife, nearly 17 years ago. I have been using their services for all my dental needs, since then. The personnel at Ala Moana Dental are very professional, caring and excellent at what they do. I can't say enough to describe how they have helped our family maintain our dental health.
What a Team
Dental Patient: johnd
Dr. Deveraux and his staff had me in and out with a replacement crown in nothing flat. Very professional, competent, courteous and helpful. I'd highly recommend Ala Moana Dental Care to anybody.
Good experience
Dental Patient: patriciac
The office is attractive, the staff are helpful, and I was able to have a procedure done the same day after being checked by Dr. Devereux after my teeth cleaning. Thanks!
My First Visit
Dental Patient: marshac
I became aware of your clinic through crowdsavings. Had it not been for your partnership with them, I would never have thought to try you since I live in Hawaii Kai, but the deal was so good that I decided to give you a try since I'm looking for a new dentist for me and my family anyway, and I'm so glad I did because I was very impressed with your office, staff, hygenist Katrina, and Dr. Devereaux. Everyone was very nice and took the time to answer all my questions without feeling rushed. You also had the thyroid guard when taking xrays. Another big plus was the full parking validation. If not for that, I would probably not consider future visits to your office but it is just another reason to make you our family dentist. Also, since we don't have dental insurance, we very much appreciate your own dental plan to anyone who wishes to join, and your on-going $49.00 teeth cleaning offer which I am taking advantage of every 6 months. Mahalo for making dental care more affordable to us and the masses!
Dr. Devereux and his staff are the best!
Dental Patient: carolg
Dr. Deveroux, you and your whole staff are great--helpful, informative, caring and friendly.
Best Dentist!
Dental Patient: johng
Dr. Declan Devereux is the Best Dentist I've ever had in my 62 years! I wish I had discovered him and his wonderful staff & facility years ago.
Emergency Treatment Of Broken Tooth
Dental Patient: isabellel
Great Job Doc Devereux! Was in the day after I reported my unfortunate event of breaking a molar on a chicken bone!!!! Go figure, just before Xmas, my kind of luck... But, in the end, was happy to get an appointment so quickly, and turned out, this tooth was already cracked on the inside, so turned out to be a blessing in disguise.

The work was done quickly and at a reasonable cost , as I have no Insurance...Thanks again, to a great team!
Great service
Author: kareng
I had the best experience at Ala Moana Dental Care. I HATE going to the dentist but after my 2 visits with Dr. Devereaux and his staff, I have changed my mind. From the cleaning to the procedure it all went without a hitch. There was no pain, they saw to my comfort and it was great. Thanks so much!!
Fractured Tooth After Hours
Author: janicen
I was so impressed with the service after a scare over the weekend when my tooth fractured while having a late lunch on Saturday. I called the cell phone numbers of Dr. Maddo and he responded quickly to my voice message. He scheduled an early a.m. appt with Dr. Devereux for Monday, and I was pleasantly surprised to see a full staff working since 6:30 a.m. Monday. My temporary crown cracked again the next early a.m. & I quickly rushed back to Dr. Devereux after 6:30 a.m. without calling for an appt, and was quickly serviced again and made in time to work at 7:30 a.m. without calling in late. Both doctors and staff should be commended for a great team effort to accommodate "patients in need" like me.
Mahalo Katrina and Dr. Matto
Author: timothys
Katrina's professionalism is amazing at such a "young" age! This was my second appt. with her and I look forward to my next in 6 mos. Not something you usually hear from patients going to the dentist :)and it was also a pleasure to finally meet Dr. Matto and know that my care is in good hands even when Dr. Devereux is too busy to see me LOL! Continued success to all!
Dr. Devereux
Author: bettyh
Staff was really nice and helpful. Dr. D did an awesome job. He was gentle, informative and funny. I was very comfortable, relaxed. Best procedure I ever had.
Paul Perretta
My first Consultation/Second Opinion experience with Dr Devereux and staff was of a Friendly,Professional and Efficient group. The Office has a futuristic ambiance. Having been a Telecomm/Wireless Engineer I found the personal communicators each of the staff has to be a novel and efficient business method !
Darlene Lytle
I used to dread going to the dentist and would literally shake in the chair after having had such bad experiences in the past but I don't worry at all anymore because I know I am in the best hands with Dr. Devereux and his staff. All of the care I have received here has been absolutely outstanding, everything I always hoped for when going to the dentist. It just does not get any better than this and when I decide to leave Hawaii I will actually fly back here for my dental care as needed, that is how satisfied I am with Dr. Devereux!!!
Terra Garrigus / Makiki
"When I called Dr. Devereux and Associates I told them that I just wanted a cleaning -- they said "no problem." I have never experienced a more thorough and yet gentle cleaning than the one I received at Dr. Devereux's office. All my stains were removed and I just loved how fresh my breath was and how smooth my teeth felt."
Noi Kaewijam / Waikiki
My first visit with Dr. Devereux and Associates was awesome! The staff made me feel extremely comfortable -- they gave me a headset so I could listen to music and wrapped me in a blanket so that I felt cozy and warm. Dr. Devereux was so gentle I didn't feel a thing during the procedure."
Noi Kaewijam / Waikiki
Growing up in Thailand meant that having straight teeth was only expected of movie stars. Once I moved to Hawaii I realized that here everyone wants straight teeth. Luckily I found Dr. Devereux's office through a friend who told me about how they could straighten my teeth with Invisalign. At the consultation appointment Dr. Devereux showed me how Invisalign could help me and since it was affordable I got started right away. That was a year ago and now I have that "movie star" smile that I never thought could be mine."
Sally Geis / Maui
"I had crowded teeth my whole life but never considered correcting them until Dr. Devereux's hygienist Sharon told me about Invisalign. When I saw how simple it was and that it wouldn't interfere with my life or be noticeable I said why not. I wore the aligners just like they said to and was amazed as my teeth got straighter and straighter. Now I get so many compliments on my smile that I only wish I could have done it sooner."
Chin Tam / Hawaii Kai
"For years I had wanted straight teeth but didn't want to go through the embarrassment of braces. Then I heard about Invisalign. I wasn't sure that Invisalign would work for me because my teeth were pretty crowded but I wanted to find out. I did some research and decided that Dr. Devereux's office was the place to go for Invisalign. At my first visit Dr. Devereux showed me cases that he had treated that were worse then mine. Once I knew that Dr. Devereux could straighten my teeth with Invisalign I couldn't wait to start. I feel a lot more confident in myself now that I love my smile. I am so glad that I had Dr. Devereux do my Invisalign."
<!#994MultiTableEnd>
ref no:4817
<!#999SPACERStart>
<!#999SPACEREnd>
<!#999SPACERStart>
<!#999SPACEREnd>
Please send questions about this website to
webmaster