Complete dental care – the comfortable way - Honolulu - Oahu - Ala Moana - Kakaako - Waikiki - Hawaii
Was Grandma Right After All?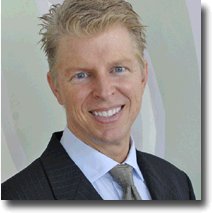 <!#450IMAGESTART>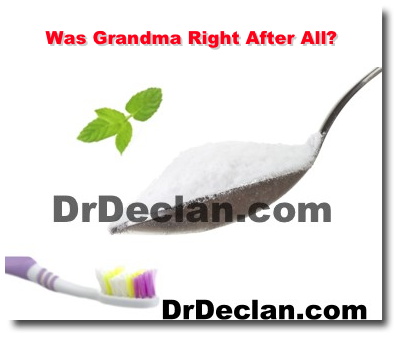 <!#450IMAGEEND>
By Dr. Declan Devereux
When it comes to taking care of our teeth and gums the last person most people would look to for advice is their Grandma. After all, she may have ended up with dentures! I remember my Grandmother saying to brush with baking soda and hydrogen peroxide.
A dental researcher over 30 years ago named Dr. Paul Keyes recommended adding salt to this mix to form a paste and using this to brush the teeth. At the time, he was discredited and his technique was said to be ineffective. Dr. Keyes claimed that the hydrogen peroxide was only mildly effective in killing the bacteria but the bubbling action was useful to show where the bacteria were hiding out (it would only bubble up where bacteria were present.) The salt helped make the mixture into a paste but it was the baking soda that was the most critical ingredient. Baking soda could not only kill the bacteria that caused gum disease but would also neutralize the acids that were causing tooth decay. Many claimed that the baking soda he recommended was too abrasive and would wear away the enamel.
Even a current search of the internet will yield opinions that say baking soda is too abrasive to use on teeth. This is completely wrong and is easy to prove. Put a bit of baking soda into water and see how fast it dissolves! In fact, the abrasives in most toothpastes are far more damaging because they don't dissolve in water -- they stay abrasive as you brush. The most exciting news is that you can take Grandma's wisdom and make it even better. There are many great toothpastes on the market that contain all natural ingredients which can be "Turbo Charged" by simply putting one of these toothpastes on your toothbrush and then dipping it in baking soda (you can even swish with hydrogen peroxide first to see where to focus your brushing efforts).
One of the lesser known affects of the baking soda is that it will alkalanize the teeth and gums and drive minerals back into the tooth, thus reversing the demineralization that occurs from the early stages of tooth decay. I recommend adding daily flossing to this routine to break up the plaque that forms in between the teeth. My favorite product for this is the REACH® Access flosser. In spite of her good home care, Grandma may have lost her teeth because she probably didn't get regular professional cleanings to remove the tarter that forms on teeth. Fortunately you won't have this problem if you give us a call. We offer affordable professional teeth cleaning that is thorough yet gentle. To schedule an appointment or for free phone advice please give us a call.
ref no:12126
Featured Product/Service
<!PDF LINK>
<!998Template_start>
<!998Template_end>
---
Please send questions about this website to