Complete dental care – the comfortable way - Honolulu - Oahu - Ala Moana - Kakaako - Waikiki - Hawaii
Dr. David Matto D.M.D. - Honolulu Dentist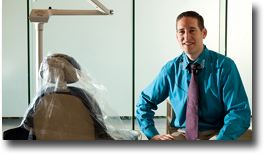 Dr. David Matto has been working with Dr. Devereux since March of 2006. He understands that we all can't be experts in every aspect of life and likes to consider himself your friend that happens to be a dentist. He takes pride in taking the extra time it requires to answer patient's questions about their oral health. It is analagous to when a car mechanic takes a few extra minutes to lift up the hood and show you the problem. They don't have to do it and you know they care when they do. It is his goal to combine his expertise with the patient's concerns to provide dental care that is comprehensive and fits the patient's needs.
Facts about Dr. Matto:
Dr. Matto is a member of The Academy of General Dentist which means he goes above and beyond the call of duty attending continuing education courses because he believes his profession demands staying abreast of the latest information effecting your health.
Dr. Matto has received specific training in the treatment of Obstructive Sleep Apnea (OSA) and works in close collaboration with sleep physicians. By fabricating oral appliances to relieve sleep apnea it can improve sleep quality and restore health. Dr. Matto also has surgical training in the placement of dental implants to replace missing teeth. Dental implants can look and feel like natural teeth. He enjoys giving patients the ability to chew and smile again.
His favorite dental slogan is, "Floss the ones you want to keep!"
He is often chosen to be an "Early Adaptor" because of his expertise to pilot new techniques or programs. The latest example of this is launching the "Invisalign Teen" program.
Dr. Matto is a graduate of Tufts School of Dental Medicine in Boston, Massachusetts and was a microbiology major at Miami University. He has also lived in Portland, Oregon and is originally from Columbus, Ohio.
Most of all Dr. Matto is a people person and can't wait to be a part of what makes you smile.
ref no:4825
Featured Product/Service
<!PDF LINK>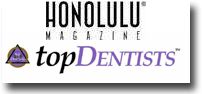 "Dr. Matto was listed in the Honolulu Magazine as one of O'ahu's Top Dentists!"

RELATED LINKS &
TESTIMONIALS
Great work, Dr Matto is the best.
Dental Patient: jamesa Date: 7/23/2013
Great work, Dr Matto is the best. Couldnt have imagined the procedure going any better.
The staff were very friendly and...
Dental Patient: kim mariew Date: 7/2/2013
The staff were very friendly and professional. I feel very comfortable and relaxed when the dentist himself, Dr. Matto, talks me through every step of the work he was doing. I really feel taken care of at Ala Moana Dental Care.
Excellent Out Of Town Experiece!
Dental Patient: jodic Date: 4/19/2012
While in Hawaii for three weeks, I found myself in need of dental care. I could not have had a better experience! Dr. Matto and his team were very professional, worked around my busy schedule, and ensured my dental needs were taken care of before leaving the Island.
Great, very inexpensive cleanings
Dental Patient: sethk Date: 4/27/2012
Got pulled in by a $40 groupon for cleaning, xrays, and meeting with dentist.

Seen two different hygienists for cleanings so far, both very very nice, informative, and most importantly good at their job....

Dr. Matto is very friendly and answered all my questions about Invisalign

Very satisfied, esp since mainland cleanings are all triple digits...
Excellent Care
Dental Patient: dennisn Date: 2/25/2012
While away on vacation requiring emergency dental care, I was very pleased with the timely and excellent care I received from Dr Matto and associates at Ala Moana Dental Care.
Great experience all around
Dental Patient: kenh Date: 3/5/2012
Katrina, you were great! It feels like their mission is to take care of you-- both to make you feel comfortable and welcome, and to make sure your teeth get the care they need. Katrina asked questions, listened, and addressed my needs and questions-- I never once felt like I was "left hanging" from the moment I came in through the moment I left. She was deft and conscientious and left my teeth yummy clean. I also liked that one of the owners, Dr. Matto, came in to do a consult/quality control check at the end to make sure everything was good from their side and my side. This was my first visit (thanks Groupon), but they have earned a return visit for my next cleaning based on this experience.
dr Matto is the best
Author: vladimira Date: 7/28/2011
It's scary to meet a dentist but i had good experience with you.Dr Matto you made my fear disapearThank you
Thank you
Author: marions Date: 8/5/2011
The best dentist I had in my 54 year life! Dr. Matto is undescribable. His assistant is the most caring I have ever met. I like how she touches my shoulder for comfort.Thank you for making me a convert - from a dentist-phobic who didn't go for years out of fear to a person who knows I can handle a dentist visit.
Mahalo Katrina and Dr. Matto
Author: timothys Date: 8/6/2011
Katrina's professionalism is amazing at such a "young" age! This was my second appt. with her and I look forward to my next in 6 mos. Not something you usually hear from patients going to the dentist :)and it was also a pleasure to finally meet Dr. Matto and know that my care is in good hands even when Dr. Devereux is too busy to see me LOL! Continued success to all!
Meredith Walport / RN Tripler Army Medical Center
Dr. Matto is most definitely an asset to the Ala Moana Dental Care team. He is personable yet retains a sense of professionalism. He seems like a happy person who has the ability to put people at ease. Dr. Matto always explains everything he is going to do before he proceeds and asks if you have any questions. He reviews your plan of care in terms that are understandable. Dr. Matto has never pressured me to under go a procedure that I did not feel comfortable with or did not understand. He is mindful of the economic implications as well. He is diplomatic when working with several patients at one time. I would (and have) highly recommend Dr. Matto to my friends and professional associates. Last but not least Dr. Matto remembers I'm from Boston! Keep up the good work Dr. Matto
Excellent service
Dental Patient: Anonymous Date: 11/4/2012
Dr. Matto is always friendly and explains everything in detail. Thanks for being so professional and doing such a great job on fillings!
pain-free and gentle dental care
Dental Patient: Anonymous Date: 8/21/2012
The whole team at Ala Moana Dental Care provided me with excellent care. I went in to get a root canal and was extremely nervous about it, especially since there was a good chance I would have to remove the tooth. I hate going to the dentist! But, Dr. Matto and staff made my visit so comfortable and Dr. Matto's skillfull dentistry saved my tooth! I'm so happy and am no longer afraid of the dentist!
so quick, comfortable, and pain-free :)
Dental Patient: Anonymous Date: 6/18/2012
The office staff is always friendly, but what was most impressive was the procedure itself. Dr. Matto was quick and did not cause me any discomfort, even when sticking me with that giant needle of anesthetic! This was the first time I've EVER had a filling done without feeling a thing. Usually that needle really gets to me, but not this time. On top of it all, he was very friendly and let me know what he was doing each step of the way so I knew what to expect during the procedure, very comforting for a scared patient!
Don't be a chicken...like I used to be
Dental Patient: Anonymous Date: 4/12/2012
I had not gone to see a dentist in over 30 years. Finally, I had to find one so I could fix some problems. I saw the recent issue of Honolulu Magazine and Ala Moana Dental Care was highly rated. I saw the same high recommendations on Yelp. I mustered up my courage and made an appointment. The waiting room is bright and comfortable. The patient areas are modern and clean with seperate cubicles for everyone. Dr. David Matto has a friendly, calming, professional "chairside manner." The rest of the office staff is just as friendly and calming. My fear of going to the dentist is rapidly subsiding thanks to Dr. Matto and Ala Moana Dental Care. If you are looking for a dentist, I would highly recommend Dr. Matto and Ala Moana Dental Care.
Dr. Dave Matto is the best.
Dental Patient: Anonymous Date: 8/18/2011
Great service from all staff. Excellent job Dr. Matto very accommodating!
Excellent Dental Care, Staff and Service
Dental Patient: Anonymous Date: 6/29/2011
Dr Matto and his dental assistant Cherisse(not sure of her name sorry) are great, they are both kind person. Looking back from last week almost every other day visit to the clinic, i felt well taken care off. I felt that your office exist for the main reason of helping the people. I will spread the word. Mahalo.
5 stars
Dental Patient: Anonymous Date: 2/13/2011
Ala Moana Dental Care - from my first visit last saturday, i am just very impressed of the nice, clean office and the most advance high technology in the island. Catrina is excellent, she made my dental experience comfortable. She understood tagalog language which is very helpful to me, since english is my second language. Dr Matto is very humble and explained to me the easiest way i can understand, the necessary procedure that needs to be done for my teeth. Chad is friendly too and explained the quote/estimates to me and very helpful. Mahalo all for the excellent services. You guys really care!
Great
Dental Patient: Anonymous Date: 8/24/2010
Dr Matto made me feel comfortable, answered all of my questions, and took the time to clearly explain things so that I really understood what was going on. His asst was great too! Her constant touch/tapping really helped me to focus on relaxing.
Dr. Dave Matto is the best.
Author: anonymous Date: 8/18/2011
Great service from all staff. Excellent job Dr. Matto very accommodating!
<!998Template_start>
<!998Template_end>
---
Please send questions about this website to