<!HEADER START>
<!TITLE START>

Cosmetic Testimonials

<!TITLE END> <!SOCIAL SECTION START>
<!HEADER END>

Back to the top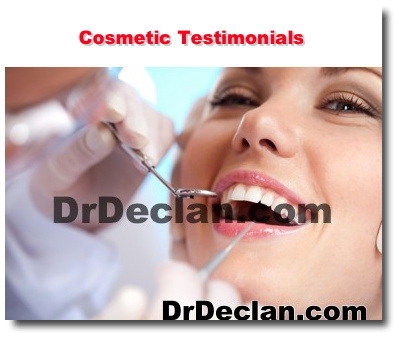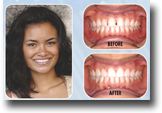 "As my wedding approached, the spaces in my teeth (which I had since childhood) started to bother me.
I was worried that I might not like the new look but was reassured when Dr. Devereux explained that the entire procedure was easy to reverse.
BUT there's NO WAY I would change my new smile now! I love it, I was even asked to sign with a modeling agency the day I got my new smile. Thanks Dr. Devereux."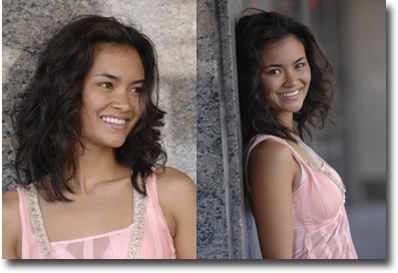 Daya Mau,
Honolulu
---

For the first time in my life I actually look forward to visiting the dentist. Dr. Devereux and his staff are truly amazing. Dr. Devereux is extremely compassionate, patient, understanding, and passionate about his work. I am so impressed by the level of technology present in Dr. Devereux's office as well as his attention to detail. I was so lucky to have found Dr. Devereux that I recommend him to everyone I know. If you can see Diamond Head call Dr. Devereux!
Bob Hazzard
Owner of Diamond Head Plumbing
Back to the top
<!#997MultiTitleStart>
HONOLULU DENTIST COSMETIC DENTIST TESTIMONIAL
<!#997MultiTitleEnd> <!#997MultiTableStart>
Friendly, efficient and comfortable
Dental Patient: Linda Rich
I used to dread going to the dentist.Ala Moana Dental Care makes it almost a pleasure. Staff are friendly and make sure I'm comfortable, listen, explain everything and give excellent dental care.
Great service and dentists
Dental Patient: C S
Had a consult related to cosmetic work, Dr gave many options and broke down the pros and cons for me, really great service and nice office space too
Most of all, they genuinely seem to care!
Dental Patient: mariat
Most of all, they genuinely seem to care!
The staff were very kind and caring.
Dental Patient: gildam
The staff were very kind and caring. I recommend them in a heartbeat.? A very friendly staff.
Declan Devereux DDS is a true dental professional.
Dental Patient: stephens
Declan Devereux DDS is a true dental professional. I have been a patient of his for many years, and he is not only talented as a dentist, but truly talented in the field of facial aesthetics. As an aesthetic plastic surgeon, I know an artist's work when I see it.


Thanks Declan. S. Larry Schlesinger, M.D. FACS
The visit was overall excellent.
Dental Patient: jenniferw
The visit was overall excellent. The doctor and assistants were very gentle and encouraging throughout the procedure. And the price was very reasonable.
Dr. Muraoka was great...a true...
Dental Patient: corinneb
Dr. Muraoka was great...a true artist. I had accidentally chipped my 2 front teeth 15 years ago and the composite used to fix them was slapped on in a 5-10 minute procedure. They lasted 13 and 1/2 years, but the attention Dr. Muraoka gave to matching the color of the composite to the rest of my teeth and shaping for general aesthetics was impressive. He created a natural rounded tooth edge as opposed to the slightly concave, squared off, and more masculine appearing tooth shape I had previously been given. He actually shaped the composite He was also aware of the innate accident potential of my bite and recommended the NTI device to help with my nightime clenching and grinding and the fact that I have TMJ problem; therefore the repaired front teeth would be protected from me and my bite. I now have to make sure I don't put the repairs in harm's way. His friendly and relaxed chairside manner was welcome in a dentist's office and he treated his assistant with courtesy and respect as another professional. He was also prepared for the appointment as she was already setting up the composite, and the initial numbing procedure was ready. His shots into my upper gum, usually more painful, were gentle. Absolutely no pain. Sincerely, Brie
I really enjoyed my visit to Ala...
Dental Patient: mais
I really enjoyed my visit to Ala Moana Dental Care. Dr. Muraoka was very nice. He really cares about what's in your best interests. As well I found him to be very conscientious and ethical every step of the way. Overall, everyone I met there was very friendly and made me feel relaxed. Thank you for fixing my tooth! I am glad to have found you and am looking forward to my next visit.
Tooth fixed, I'm happy!
Dental Patient: ernestd
Tooth fixed, I'm happy!
Awesome experience! No gimmicks...
Dental Patient: faletuiw
Awesome experience! No gimmicks and I would like to share to everyone out there that if you have not discovered these people, please give them a call and find out for yourself. Of all the years I have finally found the right ones to care for me teeth. Thank you again and look forward to me next appointment. Mahalo.
Had a great experience there. I...
Dental Patient: lindaa
Had a great experience there. I had to get a wisdom tooth extracted. Dr Baxter was very professional and made me feel comfortable and explained everything thoroughly. The staff is very courteous and helpful. I will definitely send referrals. Thanks
Great service!!
Dental Patient: jinlongs
Great service!!
<!#997MultiTableEnd>
Questions? Ready
for an appointment?
Contact us today.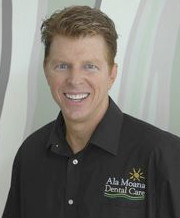 ref no:4833
<!#999SPACERStart>
<!#999SPACEREnd>
<!#999SPACERStart>
<!#999SPACEREnd>
Please send questions about this website to
webmaster