Complete dental care – the comfortable way - Honolulu - Oahu - Ala Moana - Kakaako - Waikiki - Hawaii.
Dr. Gary Komenaka - Honolulu Dentist

He then went on to pursue dental studies at the Oregon Health Sciences and graduated in 2000.
After that, Gary worked in various cities like Portland, San Francisco and is now back in Hawaii. In his free time he likes to play golf, run, watch sports, and spend time with friends and family.
<!#997MultiTitleStart>
RECENT HONOLULU DENTIST DR. GARY KOMENAKA TESTIMONIALS
<!#997MultiTitleEnd> <!#997MultiTableStart>
I want to say that i had the best experience at the ala moana dental care...
Dental Patient: luanaa Date: 5/4/2015
I want to say that i had the best experience at the ala moana dental care..... Dr. Komenaka did an awesome job on making me feel comfortable while he was doing my root canal.... I didnt feel and pain during the procedure.... He always made sure to ask me if i was ok..... As for his assistant Dallas, she also made me feel comfortable while doing her job. She talked to me calmly, she new that i was nervous so she went out of her to make me calm....All in All..... Awesom Awesome job!!!!!!! Also i would like to thank ur financial service representative that helped me.. i cant remember her name, but she to was caring and helpful to me.... !!!!!!!! Thank you.....
Excellent! I'm a very difficult dental patient, due to a hair-trigger gag reflex...
Dental Patient: lyndaj Date: 1/10/2015
Excellent! I'm a very difficult dental patient, due to a hair-trigger gag reflex and Dr. Komenaka, as well as my hygienist/tech/ assistant (not sure of the term), did everything possible to make me feel relaxed, comfortable, and well cared for. I still have quite a bit of work to get done, and I'm much less stressed and in terror about it now.
am very impressed by the entire experience I had at the office....
Dental Patient: mariat Date: 1/9/2015
I am very impressed by the entire experience I had at the office. I initially received an appt. on the day I called! Dr. Komenaka was OUTSTANDING! My problem was handled within days of the initial visit. I even received a telephone call from Dr. Komenaka himself, on a Sunday afternoon, to see how I was doing!!! Quite impressive. Also, going over the finances was so easy. They really seem to care about the patient and want to make the entire experience as pleasant as can be. I live on the Big Island, and will fly over and pay to stay at a hotel in order to receive the excellent care that Ala Moana Dental Care provides. Mahalo!
It was an overall great experience...
Dental Patient: dianek Date: 12/19/2014
Ashley is wonderful. As a person with dental anxiety, I am always so grateful for professionalism that is coupled with patience. Ashley is a very warm person and it was an overall great experience. Dr. Komenaka is a great dentist. Great group of people! Thank you!
My experience with Ala Moana Dental Care was awesome.
Dental Patient: glendolaa Date: 10/9/2014
Considering that I have this phobia with Dentist and try to avoid going for as long as I can. My experience with Ala Moana Dental Care was awesome. I felt so comfortable and my anxiety was put to rest. The moment I walked into the office because their Receptionists were so pleasant and professional and made sure that not only me but also the two gentleman that came in minutes before me. Were seen minutes after our schedule appointment. My Hygienist Sharon is soooo awesome, she took such great care of me. Sharon knows her stuff. Thanks Sharon :):). And if you every need a tooth pulled Dr. Komenaka is definitely the doctor to see. Thanks Dr. Komenaka No more Phobia with Dentist. Now that Ala Moana Dental Care is my place. I look forward to my next appointment. Thanks guys :):):):):)
The hygienist (Karen was her name I think) was quick and thorough
Dental Patient: aileenb Date: 9/15/2014
The hygienist (Karen was her name I think) was quick and thorough, and the cleaning was painless. The dentist (Gary Komenaka) was very friendly and had the gentlest hands!
So thankful a friend recommend Ala Moana Dental Care.
Dental Patient: rosemaryg Date: 8/15/2014
So thankful a friend recommend Ala Moana Dental Care.. I was greeted by smiling faces as you enter through the glass doors. A comfortable lobby area to relax and await your visit. I was called by name by a happy employee, all the staff wear name tags, to the chair I would have my cleaning, X-rays and a meet and greet by one of the Dentists on staff.

They were very clear as to my dental needs and goals on my first visit. I was offered a dental plan that would work for me, as I no longer had a dental coverage from my former employer. I expected I would have to wait a week or two to schedule a root canal, but to my surprise Dr. Gary Komenaka, DMD, had time to for me within a half hour.. His chair side manner was relaxed, caring and assuring. With my FEAR of pain, I received a shot, and never felt the procedure, he even did 2 cavities on another tooth.

If you are looking for a Dental Clinic I would highly suggest Ala Moana Dental Clinic. Easy location, friendly staff and results are good. Smile!
Went in for an emergency root canal therapy ...
Dental Patient: oscart Date: 7/15/2014
Went in for an emergency root canal therapy due to suffering from a really bad toothache 2 days in a row. Dr. Komenaka was warm, professional, with a good attitude and listened to my concerns and asked every several minutes if I was doing okay during the procedure (along with his assistant). Service was quick, went in on a Saturday but did not wait too long to be attand the procedure plus X-rays, anesthetic injection was done in less than an hour. Billing procedure and explanation was explained in detail. Staff were friendly and welcoming. Clinic was clean and well-maintained. This will be the only place I go to for all my dental needs. Thanks Ala Moana Dental Care!
I felt at ease...
Dental Patient: glenr Date: 4/20/2014
I felt at ease because the staff were so gentle. I really appreciate Dr. Komenaka for being honest. He is a wonderful dentist.
I REALLY LIKE DOC GARY KOMENAKA...
Dental Patient: barbarad Date: 3/20/2014
I REALLY LIKE DOC GARY KOMENAKA,HE DID A WONDERFUL JOB OF PULLING MY TOOTH OUT. I WOULD RECOMMEND HIM TO EVERY ONE.THANK YOU BARB DIDIER
<!#997MultiTableEnd>
<!#994MultiTitleStart>
HONOLULU DENTIST SERVICES
<!#994MultiTitleEnd> <!#994MultiTableStart>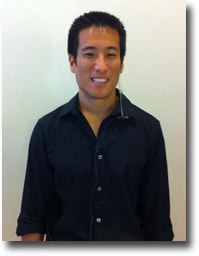 ref no:10680
Featured Product/Service
<!PDF LINK>
RELATED LINKS &
TESTIMONIALS
<!998Template_start>
<!998Template_end>
---
Please send questions about this website to